Hi everyone!
I'm sure most of you know the lingerie retailer in the UK- Boux Avenue. We have a beautiful store here in The Friary Guildford which every girl loves to go treat herself or pick up beautiful nightwear and slippers 🙂 The retailer has just launched it's first ever Activewear range: Boux Active and I was invited by Boux Avenue at The Friary Guildford  to go visit their store. I got to check out the new range, get a private fitting and pick out a lingerie and activewear set to take home with me, which I was very happy about!
Right after I landed from my vacation back home in Lithuania and got back to Guildford, I went into the store in the Friary Guildford. I was greeted by the store deputy who told me what I will be receiving and then got a private fitting. It was very relaxed and professional- nice to get some tips and suggestions on what suits me. I then picked out a lingerie set I got to take home along with a top and a bottom from the Boux Active range.
If you haven't seen it yet, the range has a variety of practical styles which have been designed to be appropriate for both "Pilates and lattes" and available in three ranges: palm, marble and floral print. When I walked into the store, although the floral print did grab my attention, I was absolutely in love with the foliage palm print and knew I wanted to pick something up from that range. With a selection of sport's bras, crop-tops, tanks, full-length leggings and crop leggings- I had my work cut out for me to choose what I wanted to get. When I had narrowed down the range I wanted to choose from, I ended up picking up 2 sizes of the 7/8 leggings in the khaki colour and the printed mesh crop-top/sport's bra.
I tried them on and everything was true to size, so didn't even need to try the additional size I grabbed just in case. The fabric is very soft and smooth and the sport's bra in particular was super comfy. I even thought about asking to wear it out of the store as it was so comfortable! I normally wouldn't go for a mesh insert top like this one, but since I had the opportunity to try out the range I thought I would go out of my comfort zone and am super happy I did! If you want to check out more of the Boux Active range, click HERE!
In addition to the lovely two sets I got to take with me, I am also running a GIVEAWAY  on my Instagram for one lucky winner to win a £100 gift card to spend at the Boux Avenue store in the Friary Guildford. If you want to enter the giveaway, make sure to go visit my Instagram HERE! All you have to do is follow my instagram account, like the photo I posted about the giveaway and comment letting me know what what you would get from Boux Avenue with the giftcard if you win! The giveaway is running until the 15th of September, so make sure to enter before I choose the lucky winner! 
Before I go- I also wanted to take the time to let you know about some other very exciting things happening at the Friary Guildford! On the 8th of September (next Saturday), for the third year running, The Friary Guildford's AW18 Fashion Show will take place at musical arts venue, The Electric Theatre to bring you the latest looks from their stores and a preview of the AW must haves!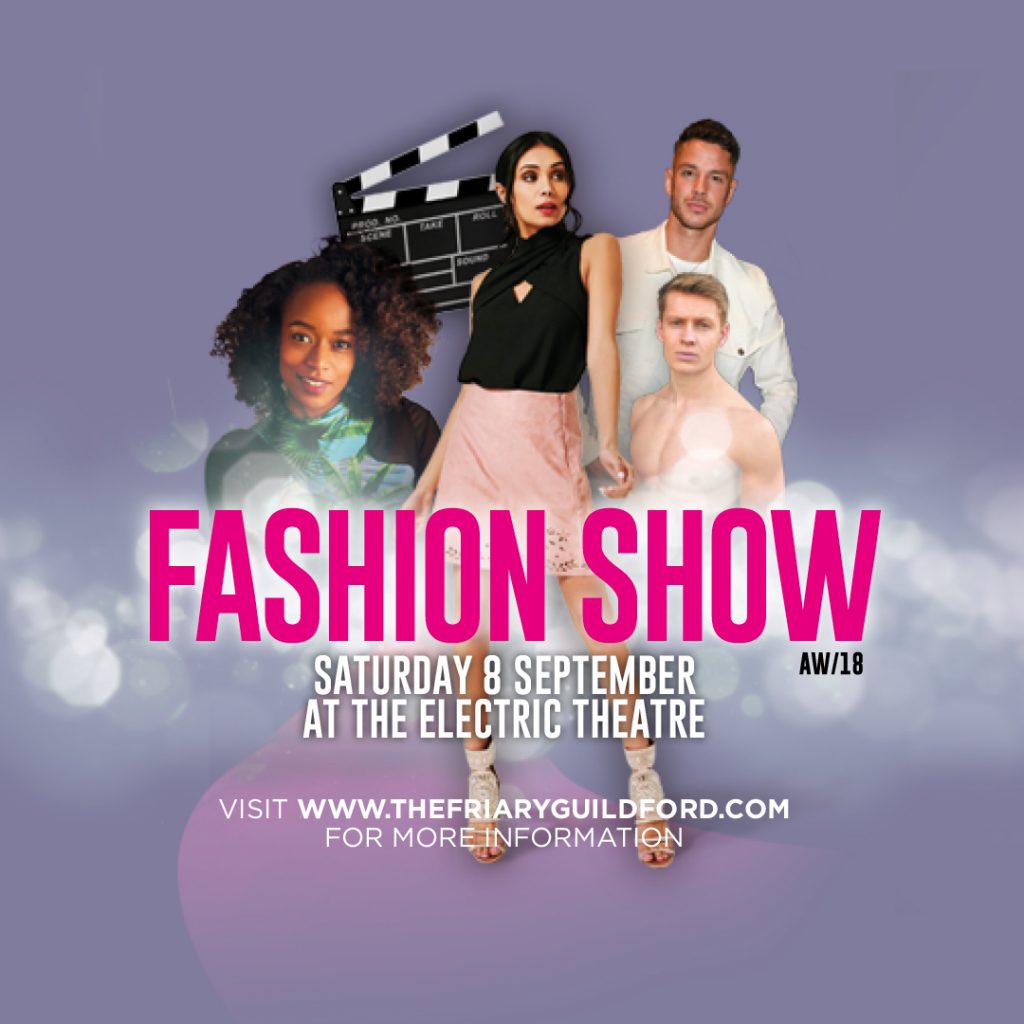 All attendees will be greeted with a glass of prosecco & popcorn to enjoy the movie themed show. Featuring a star studded cast, with two Love Islanders Charlie Frederick and Scott Thomas, swapping their sun loungers for the stage to shine a spotlight on this season's key trends from The Friary Guildford. To read more about the event and how to get your free ticket reserved (limited space!) click HERE!
Speak soon! xx